Buying Christmas presents can be a difficult task, and this can be particularly true when shopping for someone who always has their eyes on their skies, especially if you don't know your Pipers from your Pilatuses. Thankfully, the Wingly team has compiled a list of their 6 favourite aviation related gifts suitable for a wide range of budgets!
What is the ideal present for someone who loves aviation? A brand new Gulfstream G650ER? Probably. However getting one ordered, constructed and fitted with a custom designed interior and flown across the Atlantic from Georgia in time for Christmas Day may prove to be a bit of a challenge! Plus, unless you have a spare $66.5 million or so knocking about, this option may turn out to be a complete non-starter. 
Here are our suggestions for those who need a little direction!
1. Aviation Sunglasses 🕶
Whilst it may be grey and rainy on the ground, it's always sunny above the clouds! Whether going flying as a pilot or a passenger, sunglasses are almost as important as a reflective jacket. With the new Top Gun film coming out in 2020, now is the perfect time to gift a pair of classic aviator glasses – crucial for anyone wanting to look the part!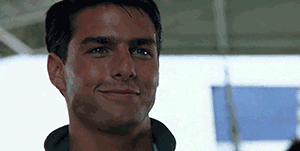 2. Aviation Prints 🖼
Many interior designers may argue that a print featuring the calming colours of Monet's impressionist classics complement any living room, improving the overall atmosphere. However, perhaps an aviation enthusiast may rather hang up a print of aircrafts ✈️ We love the selection on Etsy, especially these from Patent Press!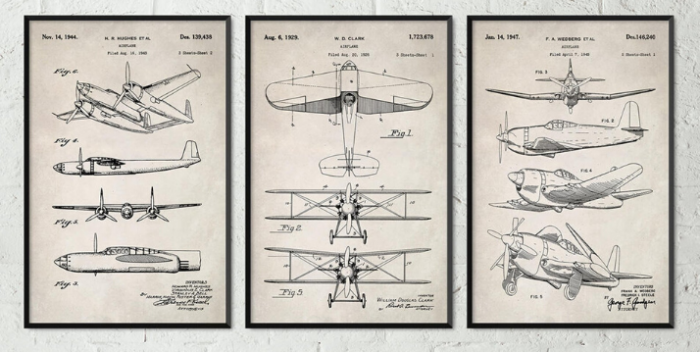 3. Equipment ✈️
When are they ever not talking about the latest equipment?! If you're not 100% sure what exactly they are looking for – maybe a new watch, or headset? Head over to Pooleys for all the flying and navigation equipment you could imagine! You'll be sure to find the perfect present there. And you can even use our Wingly discount for 5% off your purchases with the code: Wingly.
Or maybe you know someone about to take their first flying lesson? Keeping a log of each flight is crucial for all pilots, from their very first flight to their last. Therefore make sure your loved one has a logbook in time for their exciting lesson! Pooley's has a range of logbooks available to suit all sorts of pilots (and budgets!).
Ask any aviation enthusiast for their top five airliners and the chances are the Boeing 737 will feature on their list. With hundreds in service with dozens of carriers across the globe, the Boeing 737-800 is the most common variant of the type in the skies today. Why not gift a miniature version of this aircraft for Christmas.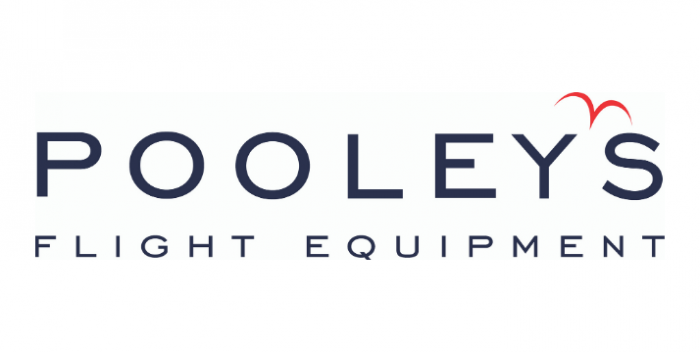 4. Plane Key Rings 🔑
All aviation enthusiasts will have seen the photos of rows of old airliners rotting away in the desert, solemnly waiting to start their new life as drink cans. However, all is not lost!  Not wanting such iconic aircraft to completely go to waste, US-based company PlaneTags have developed keyrings cut out from the skin of retired aircraft. Their range covers almost all types of aircraft from the B-1 Lancer to more 'regular' airliners. Each keyring features the registration of the aircraft, you may even be able to find the exact same aircraft you have flown!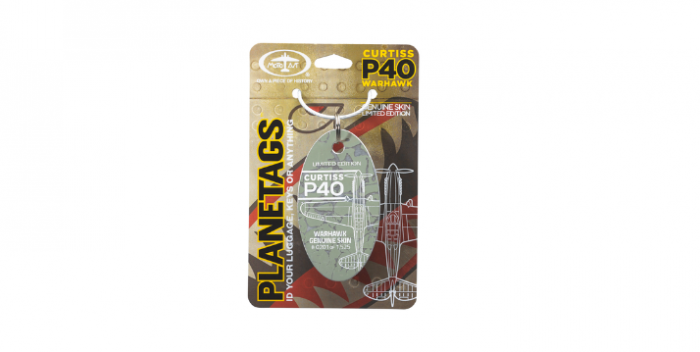 5. Trip to St Maarten 🏖
Have a bit more money to spend?
Whether an aviation enthusiast or not, almost everyone has seen the iconic photographs of massive widebody jets only metres above the heads of sunbathers at St Maarten's famous Maho Beach. This is an experience not to be missed! Plus, in the unlikely event that you get bored of aircraft whizzing by just above your head, why not sample a cocktail at the world-famous Sunset Beach Bar or soak up some of the Caribbean sunshine at one of the island's more tranquil beaches. 
Whilst there are no direct flights to the island from the UK, there are plenty of one-stop connections in cities such as Amsterdam, Miami, New York, Paris and Toronto.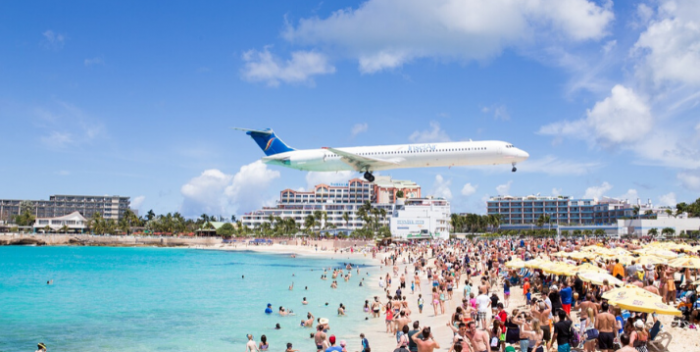 6. Wingly Gift Card 🎁
Saving the best until last, why not gift a Wingly flight or Gift Card this Christmas? We have plenty of pilots offering fantastic experiences in a wide range of aircraft – modern and vintage, fixed-wing and rotary, fast and slow – there is something to please every aviation enthusiast!  And currently we have 20% off all our Gift Cards! Now all you have to decide is which Gift Card – let the receiver choose a flight or choose it for them via our 'Gift this Flight' option. Either way, we're sure this would be a firm favourite for any enthusiast!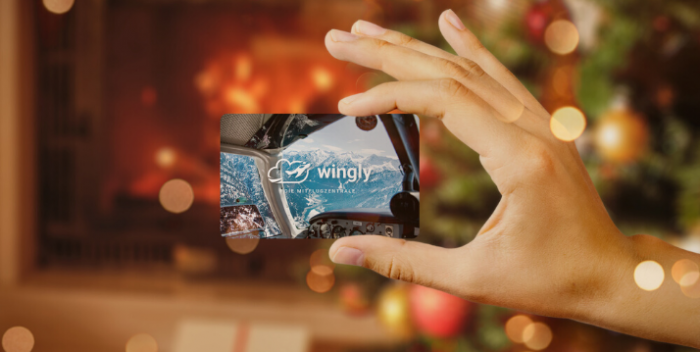 And after gifting them with the perfect aviation presents, if you really want to impress them with your new aviation knowledge – check out our blog post on Understanding the Fascinating Pilot Language to talk the talk!
---
---