If you are a fan of aviation or just like to travel by air , if you simply want to have a more intimate flight across Britain, if you look down when flying in a large aircraft, wishing it would slow down so you could take in the scenery of the great British countryside, then you are in dire need of the light aviation experience. Read and see what flying with Wingly is all about. 
Here is Wingly's rundown on the top 10 reasons to fly in a light Aircraft!
1 ) Chilling in the Cockpit
The coolest companion aboard a plane? Definitely the pilot! In a light aircraft, you both get to sit in the cockpit and chat with the pilot: this is your chance to live the co-pilot experience.
2 ) Private Flying
Forget about the passenger who snores too loudly and the crying baby. This time, the aircraft is your own little shuttle. No more queues or long lines, just take off and enjoy the sky.
3 ) Sightseeing from above
You love to sit back, relax and enjoy a beautiful countryside view, but what can you really see from a train or bus window? The breathtaking panoramic view from the cockpit of a light aircraft will steal your heart away.
4 ) How Low Can You Go?
The world from above is so beautiful, but come on, be honest: you really can't see a thing from your Airbus or Boeing tiny window, above the clouds, at 10km from the surface! Zoom in further and fly closer to magical landscapes.
5 ) Unique Experience
Nothing compares to that adrenaline rush! You know, that feeling when you sit in a roller coaster? Take it to a higher level with a light aircraft.
6 ) Give in to Adventure!
Forget about the strict trajectories of commercial flights, fly along your favourite landscapes, and perhaps even lose yourself a little in the moment!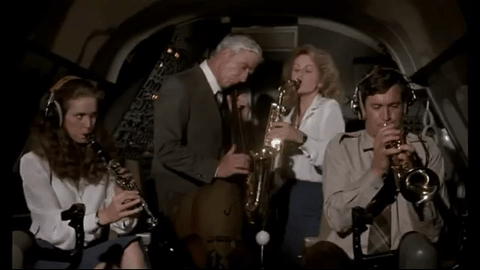 "This is what pilots call "flying on instruments"
7 ) Easy on the wallet
Train tickets are already at high-season prices? Commercial flights are fraught with tourists? You're broke from Christmas but still crave for a weekend away? Well go for flight sharing and you will share the costs of the flight!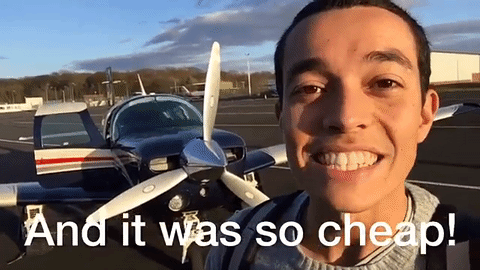 8 ) Take in the scenery
Can't decide between an aisle and a window seat? Pick a 360 view with extended legroom! Only in a light aeroplane will you get to see this view from above.
9 ) Discover more!
Conventional travel is just another word for boring. The best way to explore uncharted territories is aboard a light aircraft, Fly to places that most commercial airlines would never go to. Discover hidden away airfields and little gems of cities. For example, this airstrip in Caernarfon, Wales where the runway is right near the sea.
10 ) Best Gift Ever! Undoubtedly
Is it someone's birthday? Mother's day? An anniversary? Christmas? Instead of giving your loved one a heartfelt high-five, offer them the sky! An airborne adventure on board of a Cessna, Piper, Cirrus or even Diamond aircraft is an experience they will cherish for a lifetime. On average a flight on Wingly costs only £60. Go make someone's day, and buy them a gift card
What better way to experience light aviation than by direct contact with private pilots? At Wingly, we offer you the possibility to fly in a private plane for only a fraction of the actual hourly price. How is it possible? You share the cost with the pilot and the other passengers, and, on top of that, benefit from first-hand flying stories from an experienced pilot. With Wingly from this unique vantage point, you'll get to see the beautiful countryside like you've never experienced before!
Comment on what your favourite experience has been when flying in a light aircraft.
---
---