Welcome back to our series where we discover more about the adventures of  pilots who use Wingly! The enthusiastic pilots on our platform share with us when they first fell in love with flying and why they  love to use Wingly!  ✈️
This week we spoke to Adam! Adam has his own YouTube channel, Private Pilot Vlogs, vlogging his flying experiences – including a few Wingly flights. Watching his videos are a great way to prepare for flying in a light aircraft with Wingly! (Plus they are pretty funny 😅)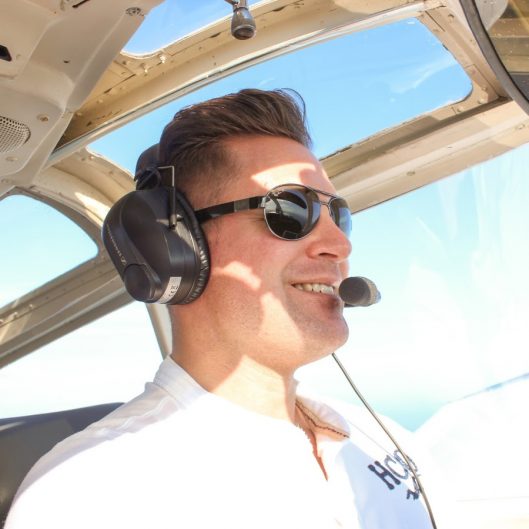 Where did your passion for flying begin? 
I saw my friend land his helicopter in a field behind his house about ten years ago, the next day I went to my nearest airfield and organised a trial flight! My Grandad has passed away the year before and left me some money and I thought a flight would be amazing. After 30 minutes in the air and buzzing over my house I was hooked and didn't look back.
How long have you been flying for? 
I've been flying for 9 years, and had my PPL licence for 8 years.
Where are your favourite places to fly to / from? 
My favourite destination is the Isle of Wight. I've been there more than twenty times. In just 55 minutes I can get away from The Midlands and land on a small island which, when the weather is great, is simply the best!
Why do you like flying with Wingly? 
I love meeting new people who want to share a unique experience and share my passion for aviation! I've been lucky to meet so many lovely people since joining Wingly.
What is your favourite flying memory? 
Recently I took a day trip to Le Touquet which was an amazing day. The weather was perfect. Flying over Luton, around London airspace to Lydd to cross the English Channel for a long final approach landing in LFAT! We took a taxi into town for lunch followed by a stroll along the beach. The French air traffic are so welcoming.
One piece of advice for new pilots?
A good pilot is always learning!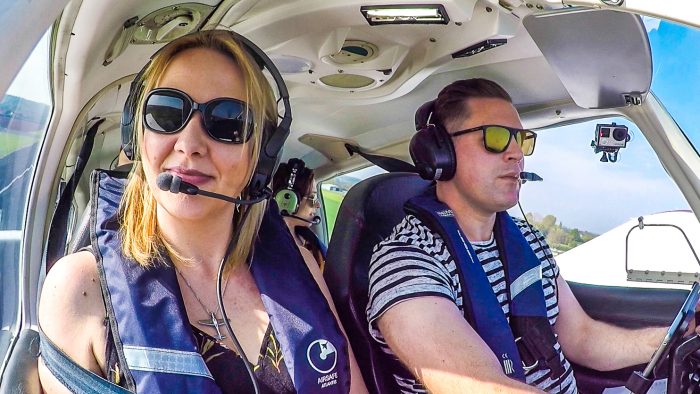 Check out Adam's sightseeing flights here!
And keep your eyes posted on the blog – next we are speaking to another pilot using Wingly to fly, Fabio! ✈️
---
airfields
,
aviation
,
explore
,
flight
,
flight sharing
,
fly
,
London
,
pilot
,
plane
,
planes
,
share flight cost
,
sharing costs
,
travel
,
UK
---