Sad that summer is finally winding down, we are still dreaming of being up in the air! So we had fun at Wingly Tower creating a list of the UK Wingly Team's favourite sightseeing flights! ✈️
After having seen so many amazing photos from passengers' helicopter flights over London, it was always the flight at the top of my list and it certainly did not disappoint! Seeing all of the iconic landmarks including the London Eye, Canary Wharf, the O2 and so many more from up close was a truly incredible and unique experience which I will never forget! Then finishing the flight by going over Heathrow was something that not many people get to experience and it was a very surreal experience. I feel very grateful that I got to experience this Wingly flight first-hand and I would recommend it to anyone in a heartbeat, it is certainly not something you get to do at most other jobs!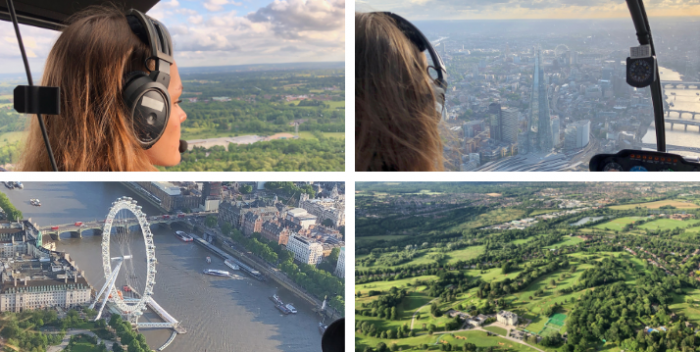 We flew out to Duxford to see the museum for the day and it was a real treat! After flying over North London and Cambrideshire and then approaching the former RAF Duxford that played a huge part in the battle of Britain. Landing at Duxford is a real treat as you are in in the circuit and sharing the airspace with Spitfires. Upon landing you also get free access to the War Museum so there is a lot to see on the day.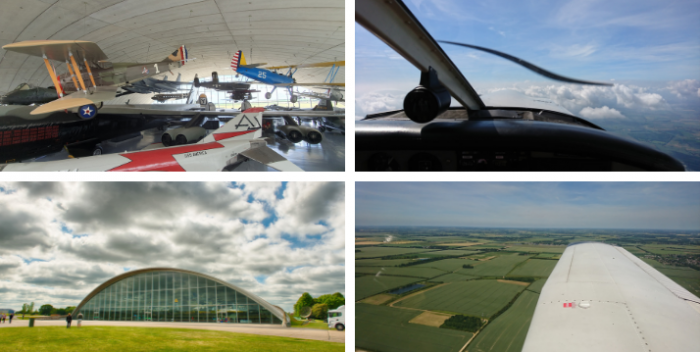 My favourite Wingly flight was actually in France!! Around an hour outside of Paris you will find the Chavenay airfield, which is impressive in itself as it is a grass runway – so pretty hard to spot from above!! Our flight followed the Seine river, passing over several interesting landmarks such as the Renault race tracks, Château de la Roche Guyon and Monet's gardens in Giverny. We could even spot Paris and the Eiffel Tower in the distance on our way back to the airfield!

My favourite Wingly flight is the hour and a half long hop from Barton to Fenland. From a pilot's perspective, the route offers fantastic opportunities at navigating busy airspace. Passengers can keep themselves occupied by watching the picturesque countryside and the occasional stately home pass by below. After flying over Spalding, you have to keep your eyes peeled for Fenland's two grass runways! A task easier said than done if you're not so au fait with landing on a grass strip. The gentle touchdown, for both pilots and passengers and taxying to the main ramp along the rows of crops is a somewhat surreal experience, and a reminder of what true flying is! On the ground, no matter whether you're a pilot or passenger, veteran aviator or first time flyer, I can guarantee that you will enjoy the Fenland's superb cafe!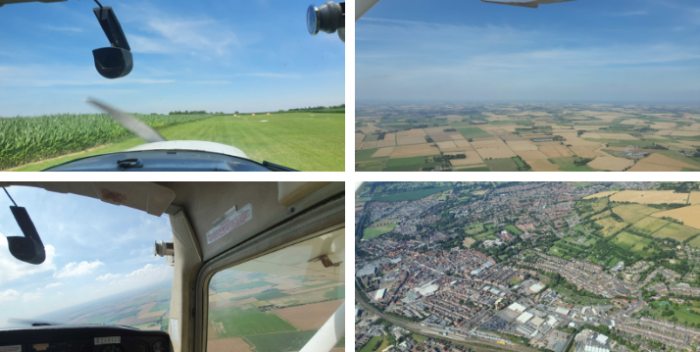 We hope you have enjoyed hearing all about our favourite Wingly flights just as much as we enjoy hearing about yours! We hope to see you in the sky soon to prolong that holiday mood!
Team Wingly UK
---
affordable
,
aviation
,
equal cost sharing
,
europe
,
flight
,
flight sharing
,
fly
,
france
,
helicopter
,
helicopter flight
,
pilot
,
plane
,
planes
,
share flight cost
,
travel
,
UK
,
wingly
---