Cuvée Privée and Wingly decided to partner in order to create a collaboration and to demonstrate their passion for travels. What's in it for you? Thanks to this partnership, you'll be able to win a Wingly gift card of £100 and an equal amount for a Cuvée Privée adoption experience.
Cuvée Privée and Wingly have teamed up to do a partnership as they both have a particular thing in common… Through them, you can live an amazing experience. It's all about living a dream. They also share similar goals such as gaining the trust of a community, an envy to share a common passion – and the wish to propose something different. Experience a private flight with Wingly, adopt vines in a prestigious vineyard with Cuvée Privée, or – even better – adopt vines and fly over them!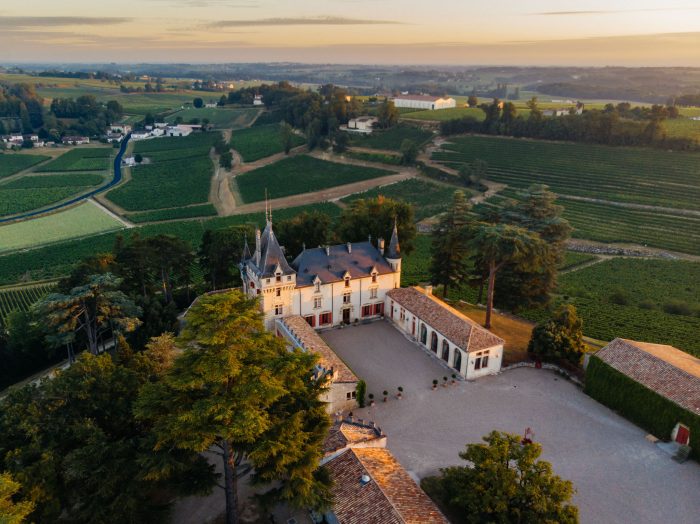 Adopt vines in prestigious French vineyards
Let's start by explaining a bit what Cuvée Privée offers. Cuvée Privée presents a very original concept around wine. More than a simple bottle, you can now adopt vines in prestigious French vineyards. With Cuvée Privée, get to know what hides behind the bottle and follow the whole wine making process! Adopt vines, follow your grapes each month and at the end of your adoption year, receive 6 personalised bottles. The whole idea behind Cuvée Privée is to tell a story, the story of the vineyard, bottle and winemaker. A wonderful adventure is to be lived around wine and you can benefit from exceptional advantages with Cuvée Privée. To know all about it, keep reading! 
You can either adopt or offer vines. Cuvée Privée wants to make the world of the wine accessible for everyone whether you're a wine amateur, connoisseur, know friends who love wine or simply would like to try out the experience. We have a selection of approximately 25 cuvées, hence everyone should be able to find the perfect wine. Our wines have been meticulously tasted and selected by Bernard Neveu; Head Sommelier of the Bristol Palace in Paris. Only 1 out of 10 wines make it to the Cuvée Privée wine list!
All the cuvées have a specific technical sheet to help you choose the wine that corresponds the most to your likings! In addition to the detailed description, Bernard Neveu also had an opinion on the cuvée and left a quote. You'll be able to find in which region the wine is located, who is the winemaker and all the necessary information for you to fall in love with your vines. A wonderful adventure is to be lived around wine and you can benefit from exceptional advantages with Cuvée Privée.
Better than a wine subscription
We have all heard about wine subscription boxes, where you receive a monthly selection of wines. As part of the wine subscription concept, the bottles change every month and the objective is not to discover in depth a particular domain or region. The box is the same one for every client and you won't find anything personal in a wine subscription box. 
Cuvée Privée is much more than a wine subscription, as it sells a unique experience over the course of a year. The personalisation of the bottles also adds to the originality of the present, as the recipient will be able to say he is drinking the wine from his vines! The subscription periods range from one to three years. If you are curious, you can change the cuvée every year to discover a new gem. Who doesn't like a little trip to France and discover new wine?
Cuvée Privée's mission is to enable you to forge a link with a prestigious vineyard and discover its surroundings. By following the wine calendar for a year, meeting the winemaker and participating in our events, you can finally taste a wine of which you know all the secrets. Cuvée Privée adds this experiential dimension that you will not find in a wine box. And as each vintage is different, each year is a new adventure. 
Cuvée Privée is a great gift idea for special events or occasion. Vine adopters generally decide to offer Cuvée Privée around Christmas time, Valentine's day, for weddings or birthdays… Cuvée Privée has this extra detail that makes it so personal and such a meaningful gift! This experience can be lived alone or with someone. What makes Cuvée Privée such a wonderful gift is its originality, the fact that it is meaningful and long lasting. If ever in doubt, Cuvée Privée also offers a gift card if you're not sure of the cuvée! 
How does it work? For example, you decide to adopt vines in Sancerre, at Domaine Michel Girard. Then you decide whether you prefer to receive one or six bottles in the welcome package. At the end of your adoption year, you'll receive 6 personalised bottles of the following vintage, labelled with your name. This won't be the only personalised thing you'll have during the experience: a medallion will also be placed on the row of vines you will have adopted.
Every visit at the domain is unique. Cuvée Privée works with very different winemakers in terms of personality, vineyard, winery… For sure, Luc & Rémi, the winemakers of the Domaine des Gravennes. These two brothers are funny and willing to share with people. Come visit the domain and taste their Rosé and their Côtes-du-Rhône rouge! They are all waiting for you at the domain to share amazing memories with you and tell you more about their winemaking process. 
In addition to the Cuvée Privée concept, let's explain a bit more how the company works with the domains and its relationship with them. Cuvée Privée now works with 20 domains and makes sure they are either biodynamic, organic, or high-value environmental. By selecting and working with such vineyards, Cuvée Privée wants to present an eco-friendly product and gain the trust of the clients who buy the experience. The respect of the planet is one of its commitments. 
The concept of Cuvée Privée enables people to meet the winemaker and learn more about the winemaking process. Amazing moments are to be spent with Cuvée Privée. During your adoption year, you are also part of the Cuvée Privée Wine Club, which gives you access to events such as tastings and workshops, as well as unbeatable prices on the cuvées. Of course, you also get an invitation to the domain to meet the winemaker (the visit is for 2 people). You'll have the opportunity to see the plot you have adopted with a medallion with your name placed on the vines. Additional wine tastings are organised by Cuvée Privée all around France and soon in the UK! 
Finally, if you are looking for an original gift for a wine lover who already received a wine box subscription, Cuvée Privée is the perfect option which will ensure you the "wow" effect. What also makes Cuvée Privée so special is the fact that you won't be able to find any of the personalised bottles you receive after a year of wine subscription in shops, which makes it even more exciting and different from any wine box subscription!  
---
---