Here's an interview with Wingly passenger, Chris Chivers, who is also training to become a pilot. Wingly asked about his adventure above Sussex, his passion for flying, and why the Wingly experience is so unique and memorable! Chris flew for an hour and half with Wingly pilot Bill. They took off from London's Biggin Hill, and he joined him on board his Piper PA-32 for a 1h30 flight, sharing £75 of the pilot's costs. Fair warning: this will encourage you to book your own airborne adventure in no time!
Chris, tell us a bit about yourself!
Well hello! I'm Chris Chivers and I'm 26 from Oxfordshire, England. I think you could describe me as someone who would take an interest in anything with an engine – planes, boats and cars. However, aviation is what I love the most! I'm a happy go lucky kind of guy – I believe you should take what comes at you and make the most of it.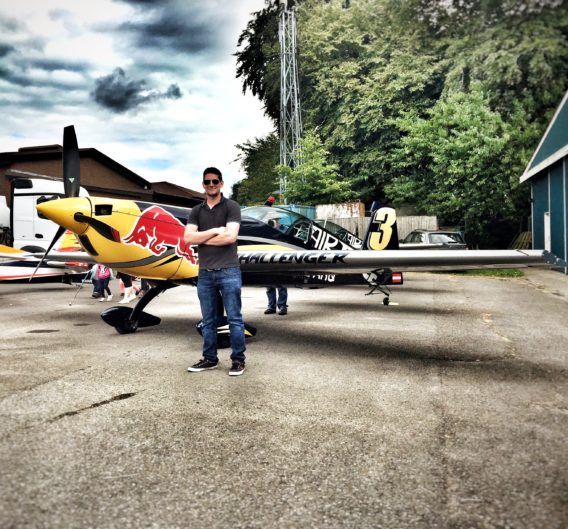 Describe your Wingly experience in a few words.
My first flight out was with a pilot called Bill in a PA32 out of Biggin Hill. I really didn't know what to expect. I had booked it through the Wingly platform and messaged Bill. I informed him that I am a student pilot who was just wanting to get back in the air as it had been a while since my last flying lesson. We flew around sightseeing which I loved. I had the front seat which was amazing and I helped out with things, where needed during the flight. It was fantastic – I felt comfortable from the moment I met Bill and I would recommend this to anyone who would like go, even if just for the experience.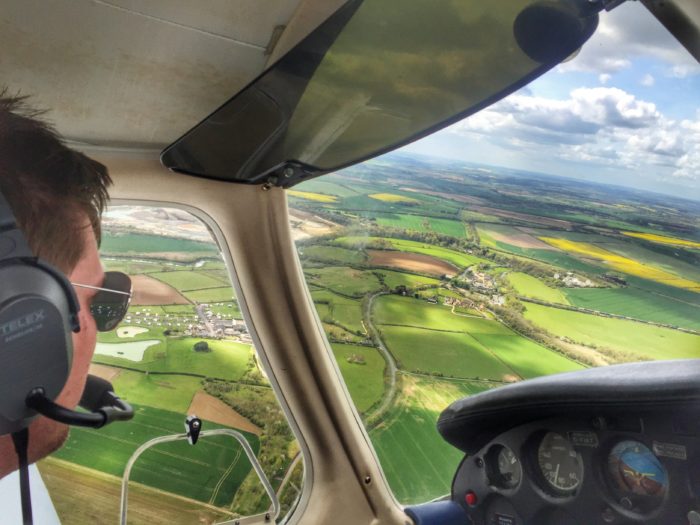 What is your current occupation, and why did you choose the aviation industry?
I currently work at Heathrow Airport on the ramp. It is the best job I have ever had, with the best team. At school, I always dreamt of becoming a pilot. However, I didn't get great grades and had no idea what I wanted to do. I had been told I will never get anywhere…
Now, I would say to anyone who reads this and has doubt in themselves – don't ever listen to anyone who says you cannot do something – prove them wrong! It took me 6 years after I had finished school to decide to take a chance and apply for a flight school. I couldn't afford to get my commercial licence in one go but I wanted to give it a go. So, I went along to the test day!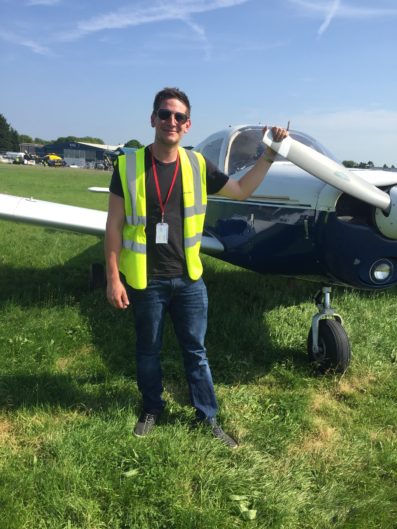 There was a maths test, problem solving tasks, as well as an aptitude test. I will never forget sitting in that office doing the test, answering questions about fuel load, distance and weight, fuel burn over a set distance etc. I didn't know much about it at the time – I had only read one book about it and I was not 100% confident, however, I received 91% on the test.  That was the beginning of where I am today – training to become a pilot.
Where does your passion for flying come from?
My passion for aviation came from my Dad. When I was 10 years old, my Dad would take me to Heathrow airport as he loved to go plane spotting. When you are a 10 year old and you're sat at the end of runway 27R and a British Airways 747 comes over you at around 300ft with their engines roaring, it is a memory any child will remember. I also remember waiting all day for the sunset departure of Concorde to JFK, watching the swan-like aircraft fly over my head with all 4 reheats glowing as it climbed over London. This was the moment when I realised I had got the 'Aviation Bug'.
Is there a particular region you enjoy flying over with Wingly pilots? Or do you prefer the thrill of flying over somewhere new?
The only place I have been to on a Wingly flight is around Sussex and Kent, over Dover and along the coast. It was amazing and I couldn't have asked for a better flight. I would love to always be able to fly over somewhere new and experience different places.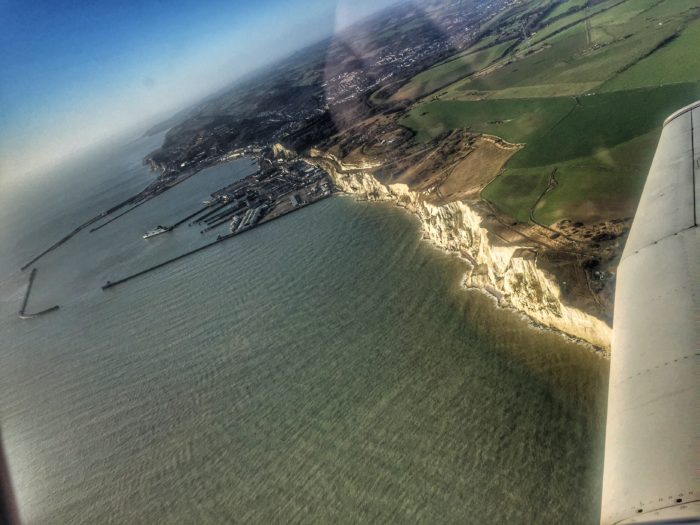 What do you appreciate the most about the Wingly community and platform?
The Wingly community is fast growing. People I have spoken to on it have been helpful and supportive as well as being nice and friendly. I think this is brilliant –  some may think aviation is a scary place and therefore can sometimes push people away. Consequently, I think Wingly is the perfect platform for helping pilots build hours and for people who would like to go sightseeing and experience flying in this way.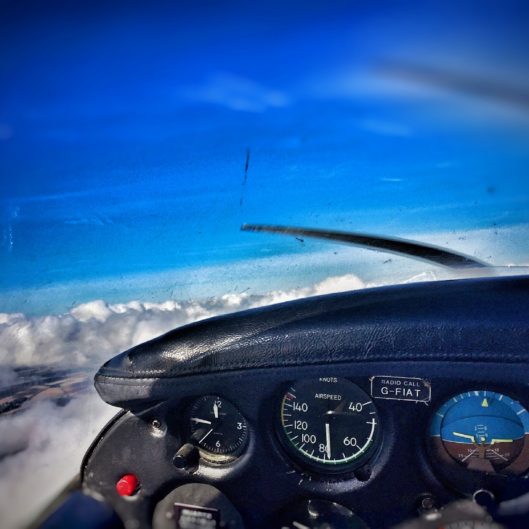 We hope you enjoyed our interview with pilot to be and Wingly passenger Chris. Check out more of our Wingly private flights around Biggin Hill and catch the 'Aviation Bug' for yourself!
---
aviation
,
equal cost sharing
,
flight
,
flight sharing
,
flightsharing
,
pilot
,
plane
,
share flight cost
,
sharing costs
,
UK
,
wingly
---