For the first time ever, Richard got to fly as a passenger with a Wingly pilot. We asked him a few questions in order to showcase his experience and share his advice.
1) Can you tell us a bit about yourself?
I haven't reached thirty years of age yet, and I live in the south of France with my companion. I am passionate about technology in all of its aspects, and when I'm not sitting in front of my computer screen, I am on a bike, a snowboard, or I simply go for a run.
2) How did you hear about coaviation?
A TV report explained this concept and it appealed to me right away, so I immediately subscribed to all of the websites I could find on coaviation.
3) What finally convinced to take the final leap?
I had put an alert on the Mandelieu airfield, and as soon as a proposition popped up at a time that suited me, I didn't hesitate. I had passed my BIA (Aeronautic Initiation Brevet) back in school, and I've been wanting to go back aboard an airplane ever since !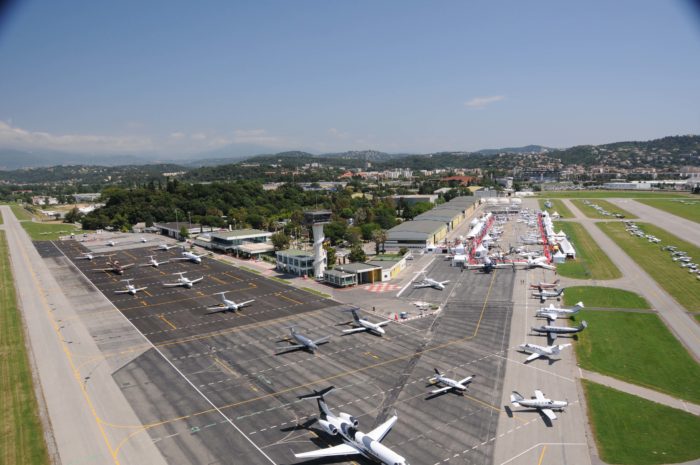 4) Tell us more about your flight with the Wingly pilot?
We planned to go to Bastia for a three-day weekend, but that didn't go as expected! Actually, two days before departure we were worried about the flight getting cancelled because the Bastia airport could not allow us to land. Nonetheless, we still managed to go on the flight by modifying the destination with the pilot, and we went to Ajaccio.
5) How did you imagine this flight was going to go, what were you expecting?
I think I kind of knew what to expect, but I was pleasantly surprised with the level of comfort aboard the plane. Even in the back seat, we had ample space and we were very well seated on the couches, this appeals to me way better than charter airplanes.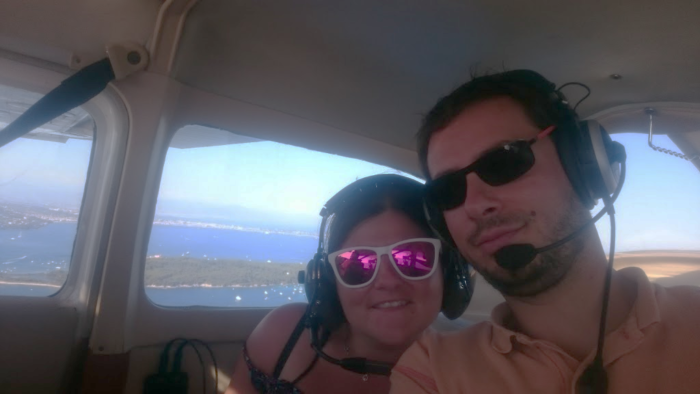 6) How were you feeling during taxi?
No concerns at all, the pilot knew what he was doing, it was great to hear his exchange of communication with the flight controllers. And obviously we enjoyed the scenery.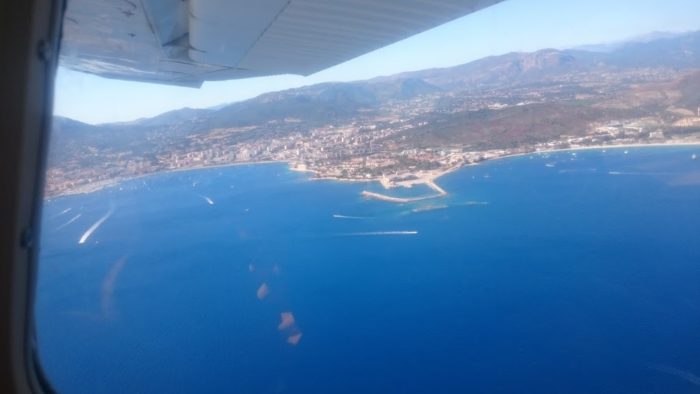 7) Would you recommend this flight experience to somebody else?
Absolutely! I had the opportunity to combine a necessary and leisure flight.
8) What advice would you give then to future passengers wanting to live a similar experience?
To be flexible, we had to change our destination even though we had a hotel reservation, and there are always the capricious weather conditions that could cancel everything. Also, don't consider flight arrival times too much. For all the rest, simply create alerts concerning the aerodromes in your area.
---
---