Cleaning the house, mowing the lawn and home workouts are some of the suggestions you will hear when desperately searching for ways to keep active during lockdown. At times, these can be quite fulfilling activities, things you might not have time to do in your everyday life. However, at the end of the day, when we look out of the window, all us flight enthusiasts can only imagine one thing: finally flying again! 🛩

The internet provides various options to allow you to get as close to flying as possible. There is the Microsoft Flight Simulator X, which stands out with its high degree of realism in the landscape display. However, the Internet has much more, and in some cases cheaper options to offer. Have a look at the image below for an idea.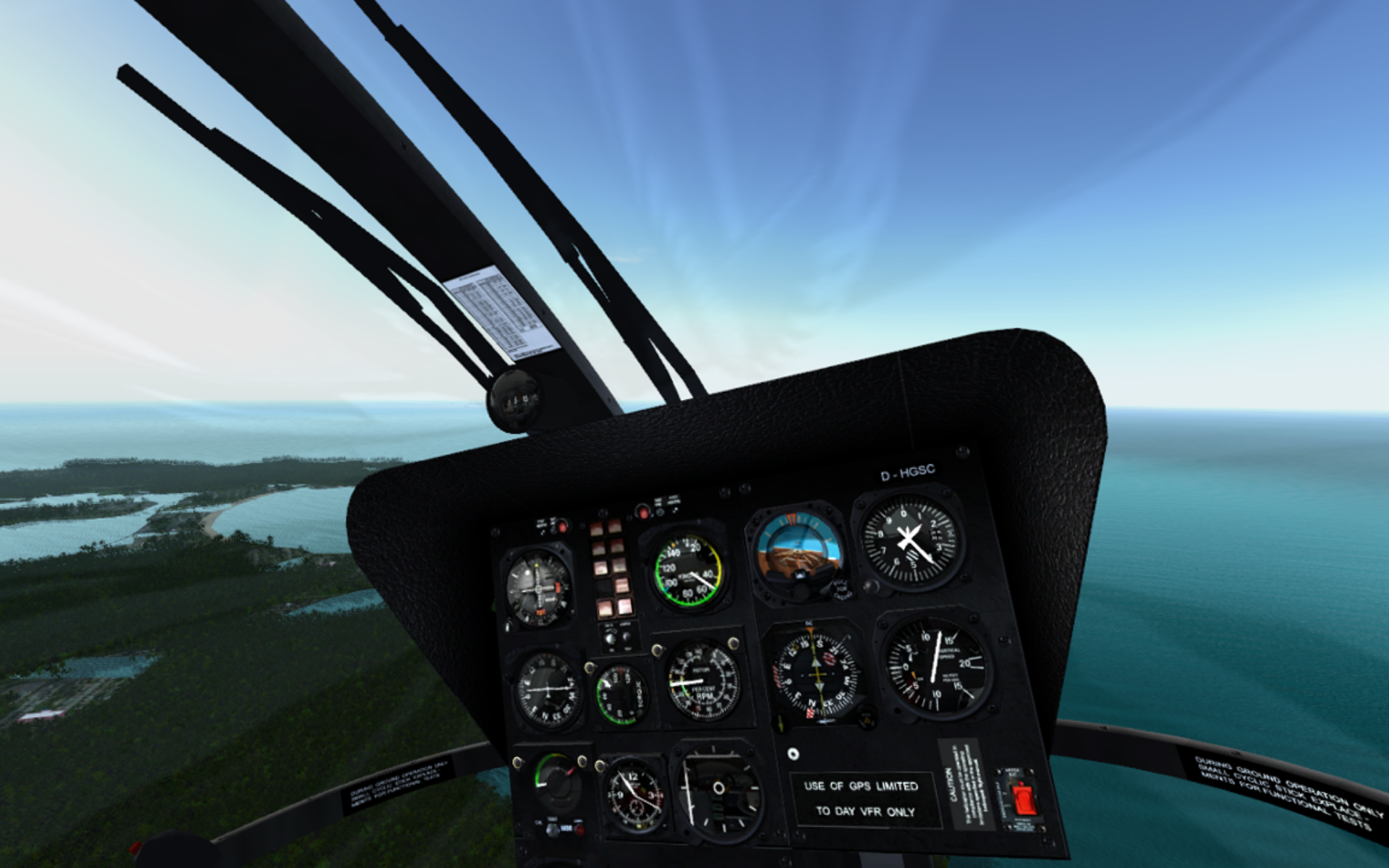 Flight Simulation in the palm of your hand. Infinite Flight offers the most comprehensive experience on mobile devices, whether you are a curious novice or a decorated pilot. Having been released in 2011, this platform allows you to carry out your passion virtually wherever you are in the house. The game features single player and multiplayer and offers a large variety of aircraft. With its ability to be played on handheld devices, it won't be long before you find yourself being unable to put the game down, and before hours have flown by.

The first version of this flight simulator was released in 1993 and is one of the commercial flight simulators. You can choose between different types of aircraft as well as airships and seaplanes. With the additional program, Plane Maker, you can create your own aircraft before testing whether the aircraft would actually be capable of flying on the simulator. It's a great pastime and one on which you can put your knowledge to the test! In general, this flight simulator is well suited for practicing your flight skills virtually, because users have to overcome various challenges. Takeoff and landing characteristics are dependent on environmental influences and turbulence is a frequent occurrence.

FlightGear was developed in 1997 and is particularly well-known for the fact that it was developed by flight fans for flight fans. The original development team was unhappy with the offer that was already on the market. They wanted to create a simulator that was free, realistic and, above all, expandable. With the FlightGear flight simulator they definitely succeeded! Userscan choose from different aircraft, so there is something for everyone. Even the image of the moon is realistically depicted. Depending on the date, time and location, it is visible as a full, half or new moon.
The simulator is regularly developed by volunteer developers, which means that every area of ​​the world has been recreated for FlightGear.
As you will have now seen, there are both paid and free offers to pass the time on the ground. And who knows? Perhaps you will be able to prepare yourself even better for the upcoming flight season through virtual training!
For those who need more action, we also have a few interesting games in store.

Whether waiting in the queue at a supermarket or sat on the sofa at home, with the free Planes Control app, time flies by 😉. The app is available on both Apple and Android devices. Essentially, the aim if to land planes safely. The whole process is made more difficult by environmental influences such as storms and tornadoes or dangerous collisions with enemy aircraft. You can put your skills to the test with 13 levels!

Ace Combat is an online game that is available on various consoles. It costs around £50 to download. With this game, you sit in the cockpit of the most advanced warplanes and fight exciting aerial battles in a realistic setting. You have the opportunity to design your own aircraft out of more than 100 components, 120 emblems and 90 nicknames to frighten your opponents. In multiplayer mode you can compete against your friends, and share exciting experiences with each other in spite of the current social distancing measures! 🙌
With these recommendations, you should survive the remaining time on the ground! If you currently have to work from home and need a few tips, check out some tips from the Wingly Crew here.
---
---