We spoke with pilot Steve, who flies from Lee-on-the-Solent, about his experiences flying, flight sharing and about some of his dreams and ambitions for the future. Steve joined Wingly back in December 2017 and has flown with over 100 passengers. With over 40 stellar reviews, Steve embodies the spirit of a dedicated, enthusiastic Wingly pilot!
How long have you been flying?
I've had a lifelong passion for anything about aviation and gained my wings at Goodwood in 2007.
What kind of plane do you usually fly?
I now own a Piper Warrior and keep it at the very friendly Solent Airport.
Do you have any hobbies aside from flying?
Well, aviation is my main hobby, but aside from that, I'd have to say 80's Cars!
Dream aircraft?
Hhmm, if I won the lottery I would probably get a Learjet
Why did you decide to become a private pilot?
When I was 15 I really wanted to become an airline pilot! Unfortunately, one of my teachers told me I would never be able to as I wore glasses. I was determined to get my pilot's licence and started when I was 21 but had to stop. Later on, I started again and managed to get my PPL in 2007.


How many hours have you been flying with Wingly and how has flight sharing impacted your experience with aviation?
Before Wingly, I'd fly on average about 12-15 hours per year, whereas now I've flown 92 hrs in just under a year!
It's been amazing and really ticked all the boxes. I get to meet new people each time I fly and allows me to fly more often. Some pilots definitely get stuck in the habit of flying the same route, but the great thing about Wingly is I get some input and ideas from passengers which push me to do some different and more adventurous flights. Another big difference I have found with flight sharing is airmanship, flying 12-15 hours per year (as I did) is treading water, whereas flying 90 hours + improves airmanship considerably.

What was the most exciting moment you experienced with Wingly passengers?
I've actually had 2 proposal flights in the last few months. On one of them we had planned it all out; I pretended not to know where The Needles were and so the passenger would have to give me directions by writing it down, spelling it all out with the NATO alphabet "W-I-L-L Y-O-U M-A-R-R-Y M-E ?". Both proposals went so well and I felt so honoured to be part of such special moments.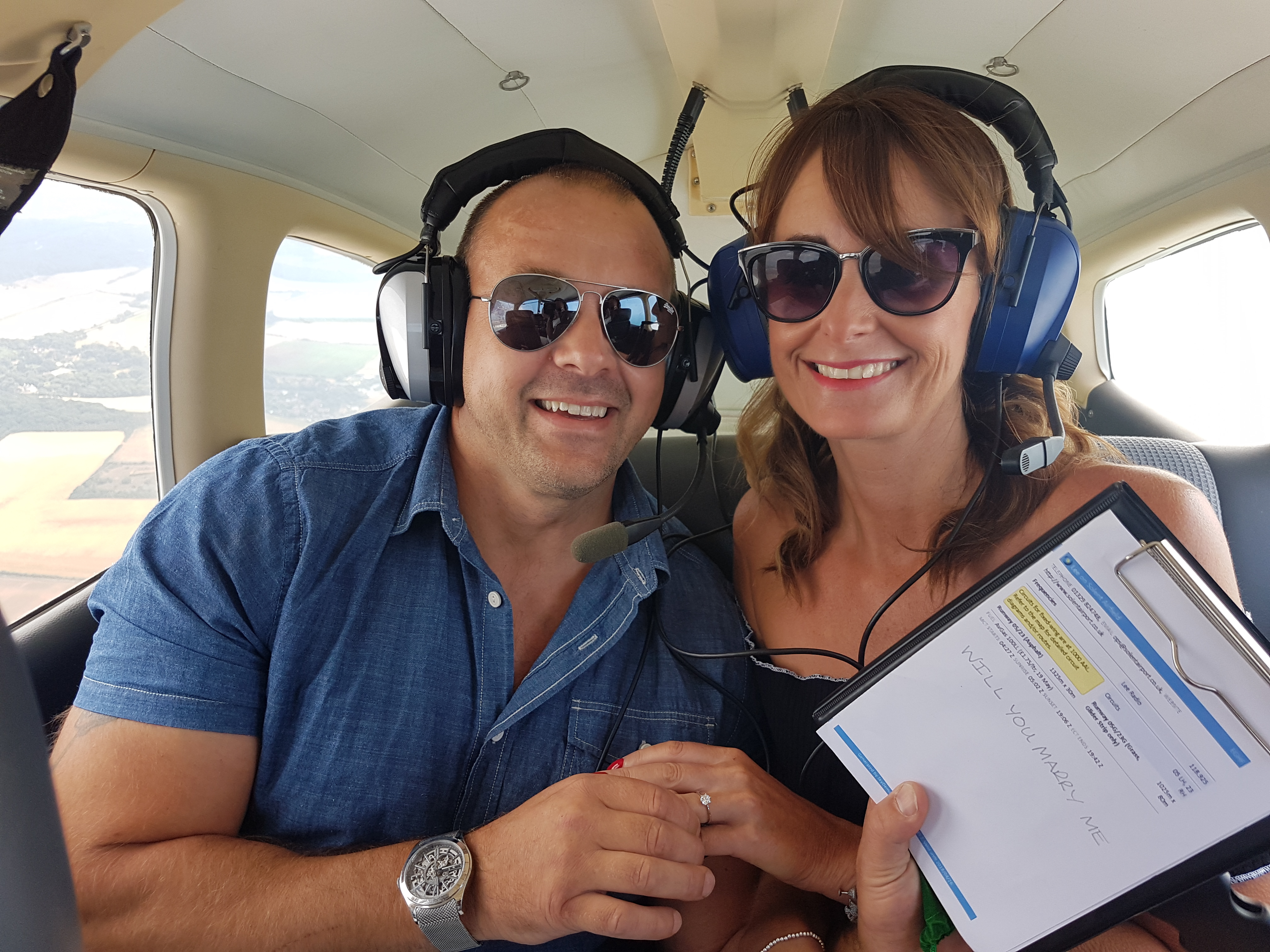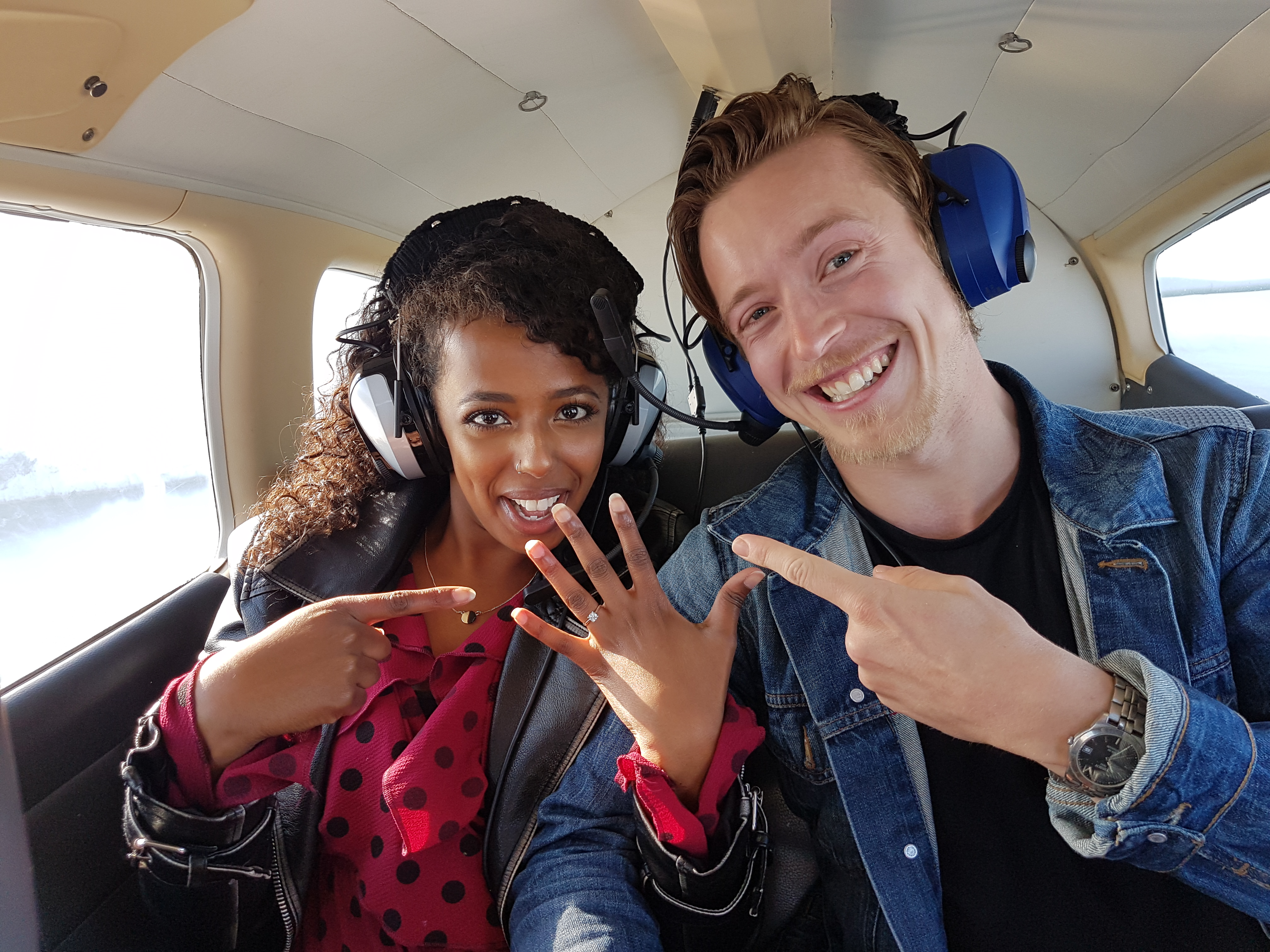 What's your favourite destination/place to fly over?
That's easy! My favourite place to fly over is the Seven Sisters. I love the route down to Eastbourne and along the cliffs to Beachy Head.


What's your ultimate pilot dream?
I'd definitely love to do a trip across Europe in the summertime. It would be amazing to fly down to the South of France, over to the Balearic Islands and then over to Italy. It is a feasible trip and I do hope to do it sometime in the future!
Here are some (of many) of his 5-star passenger reviews:
"Fantastic experience and a memory to treasure. A present for my Mother's 75th, which she thoroughly enjoyed. Steve is a great pilot, knows what sights there are to see, and controlled the flight brilliantly. Shan't be too long before booking another! Recommended to all…."
"Steve was excellent from start to finish, very relaxed and chatty but professional. We had a great flight down to Portland Bill and back. I highly recommend flying with Steve."
"Great flying experience around Isle of white. Steve was a superb pilot and made our flight safe and smooth. Highly recommended and we will be flying with Steve again soon"
"Steve is a great pilot and a fantastic guy! Made my special day go to plan ! And will be calling him again to enjoy another amazing experience, I literally can't recommend him as your pilot any more. thanks, Steve! Gemma and David"
Check out Steve's flights here.
---
---