Going on holiday in Europe and looking for special experiences?
Instead of trudging the usual tourist tracks, explore Europe with Wingly flights and discover the local scenery from above. The experience of flying in a light aircraft means you can witness the amazing landscapes up close. Wingly have over 12,000 pilots operating from several European countries! Below are a small selection of holiday flight experiences waiting for you with Wingly…
Spending time in Barcelona, soaking up the sun, culture whilst eating tapas, drinking sangria is always a good idea! Another great idea? Exploring Barcelona and its surrounding areas from above! For instance, you can take a day trip to explore Montserrat from the skies. Or if you wanted to go one step further, how about taking a holiday whilst on holiday? With Wingly you can take a weekend trip to Ibiza or San-Sebastián! The possibilities to travel even more whilst on holiday are endless with private flights from Barcelona! ¡Vamos!
Flights from 56€
Click here to explore more options!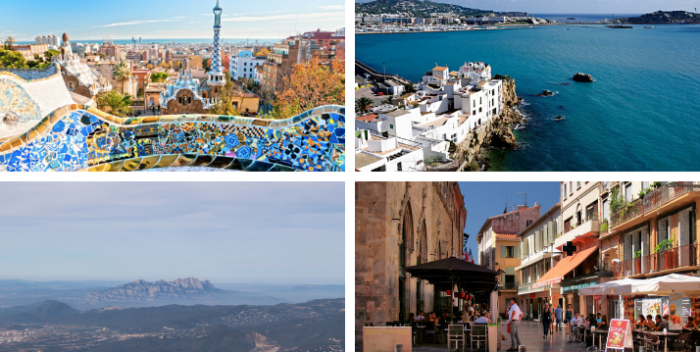 The South of France, with its long esplanades and many UNESCO Heritage sites has also firmly established its reputation as an area of style and sophistication. And if you're really wanting to indulge in the South of France? Take a private flight to Saint Tropez for a cold glass of rosé and a spot of lunch for the afternoon! The entire region offers scenic views for all visitors, such as the beautiful lavender fields of Aix-en-Provence from above, and an aerial view of the sunset along the golden coastline is not to be missed! On y va ! 🌅
Prices to fly over Cannes start at 48€!
See here more flights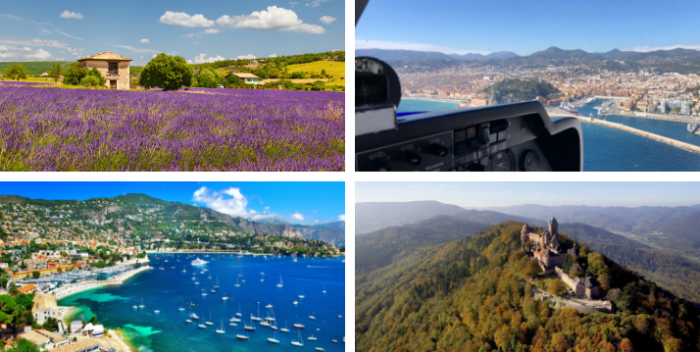 Visiting Paris, the city of love, exploring the petits rues and the many museums on offer? Wanting to do something extra special to make it that little bit more exciting? How about taking a private flight over some over well known tourist attractions whilst discovering the beautiful region of Île de France? Check out the many beautiful châteaux of the region such as Château de Rambouillet, as well as the tourist hotspots (without the queue!) such as Disneyland Paris and even the Eiffel Tower, all with our flights around Île de France. C'est partiiiii !
Fly in a private plane in Île de France from 39€
Discover Île de France with a private plane here!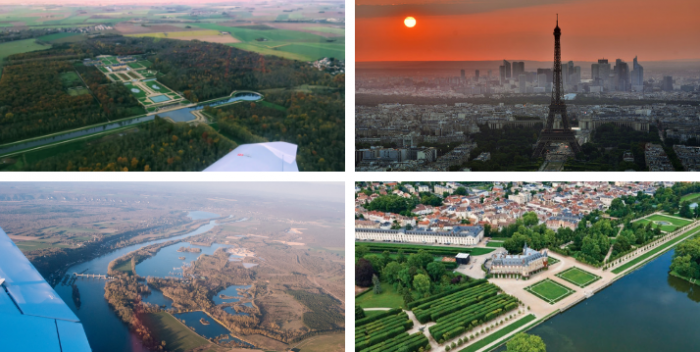 Discovering the Reichstag and TV Tower whilst indulging in a German beer and some curry wurst? Take a Wingly flight to discover a completely new perspective of the German capital city and see Potsdamer Platz, the Tiergarten and the Brandenburg Gate from the sky! From Berlin you can also take a day trip to the beautiful cities of Dresden and Frankfurt. Auf geht's!
Prices start from 60€!
Check out more Wingly flights in Berlin here!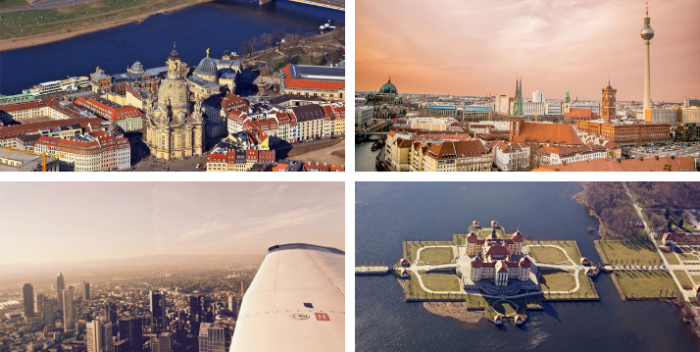 Visiting the many traditional coffee shops of Vienna, eating strudel and schnitzel and strolling around Stephansplatz, taking in the beautiful site of Stephansdom. What could be better?! Maybe a full aerial view of the magnificient landscape surrounding the Austrian capital! With Wingly flights from Vienna you can choose to explore the Danube River or the Alps mountain range amongst many other options with a sightseeing experience like no other. Entdecke Österreich!
Private flights from Vienna start at 45€
Explore more options for private flights in Vienna here!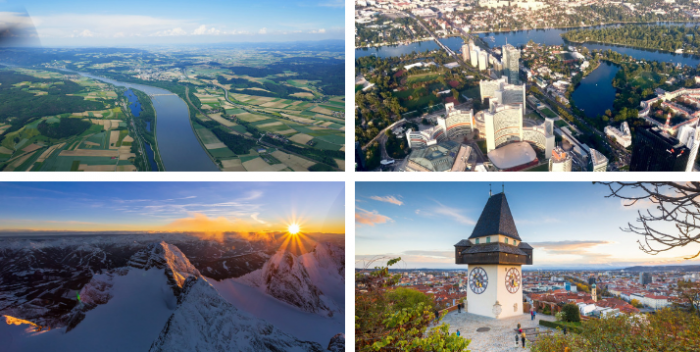 The possibilities for flight sharing in Europe are endless – we hope we've given you some flying inspiration for exploring Europe with Wingly flights on holiday! Check out more of our options in Europe on our website!  ✈️
---
---