Just signed up to Wingly but still unsure about the details? Don't worry, we've got you covered! We asked some of our experienced Wingly pilots to give us their best tips and tricks for a successful flight…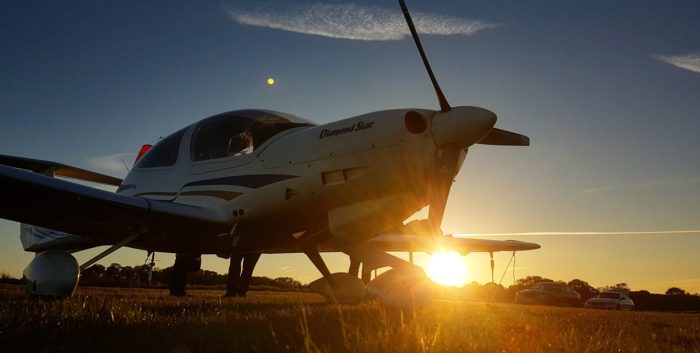 Don't feel pressured into a flight if you don't feel comfortable
Sometimes the weather just doesn't cooperate, but the presence of passengers should never make you feel pressured into flying if you do not feel comfortable. If you deem it unsafe due to weather or any technical issues, you are perfectly within your rights to reschedule or cancel the flight! Try to explain what has happened to the passengers and they will be very understanding and happy to try and find an alternative date. Around 40% of our flights are rescheduled because of bad weather, so if in doubt just postpone the flight and notify the passengers….remember, safety first.  If you have any problems or questions, the Wingly team are always on hand to help out.
Communicate with passengers before and during
Communication plays a key part in making the flight sharing experience enjoyable for everyone!
For many passengers, this will be their first experience with GA and light aircraft so it is up to you to help them feel comfortable and at ease with the whole process.
As they will be used to flying from big international airports, they may need help finding and navigating their way around the smaller airfields. They may need to be given directions to the airfield or meet them in the car park or cafe to avoid them getting lost and delaying the flight!
Some passengers, especially those who are passionate aviation enthusiasts or aspiring pilots, may be curious as to the procedure pilots have to take to check the aircraft is safe to fly. It may be good to show them around the different parts of the plane. This is, of course, optional but some passengers may feel more at ease if you explain a little bit about how different things work.
At all stages leading up to and during the flight, it may be good to keep an eye on your passenger(s). You will quickly identify a very nervous passenger and may wish to talk to them to understand why they're scared. Who knows…you could even help someone get over their fear of flying!
Make a checklist
It could be useful to make a small checklist, especially if you rent your aircraft from your air club or flight school, to ensure you don't forget some essential flight sharing items. All passengers should have a set of headphones to shield them from the noise, communicate with you and others and it is always exciting for them to listen to what is going on on the radio! If they have younger children or find the headsets too heavy you can always ask them to bring along a pair of ear defenders to wear instead.
As many passengers have never travelled in a light aircraft before, it could be a good idea to warn them that being on a phone might give them travel sickness and bring along some water and sick bags just in case!
Finally, you should not forget to bring along all relevant documentation that you may need for the trip!
Plan the trip in advance
Careful planning is also a must! Thoroughly plan your flight to the last detail, make sure you have plenty of fuel reserved for the entire flight, and be prepared to cancel if the weather forecast has changed at the last minute. This gives both you and the passengers enough time to decide how to proceed whether you wish to reschedule the flight to a later date or simply cancel.
You may want to plan various routes and ask passengers if there are any particular things they'd like to see from up above. They may or may not know the area well so it is always good to ask and you could also recommend some of your favourite areas!
Enjoy the flight!
Just relax and have a great time! Not only will this make the passengers feel more at ease, but this is also an experience for you to enjoy too. This is your hobby and you are not there to provide a taxi-like service, and you should make the most of sharing your passion with others.
For more information see our FAQs
---
---